About Josie Siler
The first thing that comes to mind when someone asks me who I am is the fact that I am a follower of Jesus Christ. That relationship defines all other aspects of my life…who I am and what I do. From the time I was young I wanted to serve the Lord overseas. After high school, the next decade of my life was spent in preparation of this goal. I went to college, worked in a church, went to seminary and was appointed to serve God overseas – my dream was finally coming true!
A few months before I was to leave I got sick. I moved back to the small Wisconsin town that I grew up in and was blessed to have my family take care of me. God spoke to me using Romans 12:12, "Be joyful in hope, patient in affliction, faithful in prayer." That pretty much says it all! I have finally been diagnosed with an autoimmune disease called Undifferentiated Connective Tissue Disease. I am learning how to live with it and I am blessed to be on my own again, working part time, and discovering a love for photography as I continue on this roller coaster of a ride called life. I long for the day when "He [God] will wipe every tear from their eyes. There will be no more death or mourning or crying or pain, for the old order of things has passed away (Revelation 21:4)." Oh what a day of rejoicing that will be!
Why do I share all of this? It is because it defines who I am today. It's my story. It is how I got interested in photography! When I first got sick I wasn't able to do much. I started playing around with photographs I had taken and adding scripture to them. Nature photography is what kept me occupied. I love taking photographs and seeing what scripture the Lord brings to mind to go with them.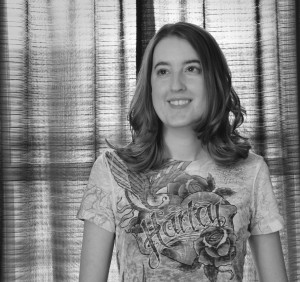 I feel like God has given me this special gift for this specific time in my life. God's glory is displayed throughout the world. It's everywhere we look. No matter how difficult life gets, all I have to do is take a look around and remember that God is in control. That's why I take photographs of nature. God is the Master Artist and I want share His beautiful creation with others!
Thank you for visiting my website and taking the time to get to know me. Make sure you "Like" Glory Displayed on Facebook so that I can get to know you as well!
~Josie